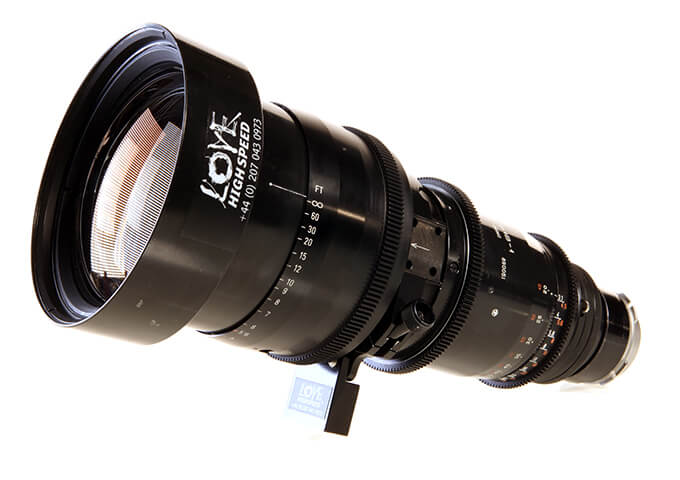 LOMO 35OPF 18-1 20-120mm Anamorphic and Spherical zoom from the Russian company Lomo. Manufactured around 1992, fully serviced and PL mounted to bring up to modern standards.
The interchangeable anamorphic adapter allows this zoom lens to be quickly switched between spherical and anamorphic. There is one stop loss for the anamorphic adapter, stop compensation has been clearly marked throughout its range.
Its unique macro mode allows extreme close up focus, making this a very versatile zoom and a very useful tools for anamorphic shoots.
Spherical
20-120mm / T3.1 - 32 / cf 2' 8" / Front Diameter 148mm
Anamorphic
40-240mm / T4.5 - 64 / cf 2' 8" / Front Diameter 148mm